Coucou is a Swiss restaurant at 9 Craig Road with a very cute Swiss interior with cuckoo clocks on the white walls. They are timed differently, so every now and then, there is a cacophony of cuckoo-ing. It also has antlers as lighting (like Gaston in Beauty and the Beast).
For one evening, we felt that we had travelled again and were in Switzerland, which was happiness-inducing. There is very attractive outdoor seating too, though this may be a bit warm at lunchtime, so not as Swiss-like.
The Food
On our visit, we had a half platter of Assiette Valaisanne, a selection of Swiss Cold Cuts and Cheese, and that day's special, Vitello Tonnato, to start. These went well with the Swiss cider (from apple, pear and quince – $80 for 750ml) that we ordered. Vitello Tonnato is one of our favourite dishes – it is cold, sliced veal covered in a tuna mayonnaise sauce.  It sounds like an odd combination, but it works!
We also ordered a Green Salad with "Grand Pere" dressing to go with our starters.  The salad costs $8 per person, and a serving for two came in a huge wooden bowl and was more than sufficient for our party of 5. It was a perfect complement to the cold cuts.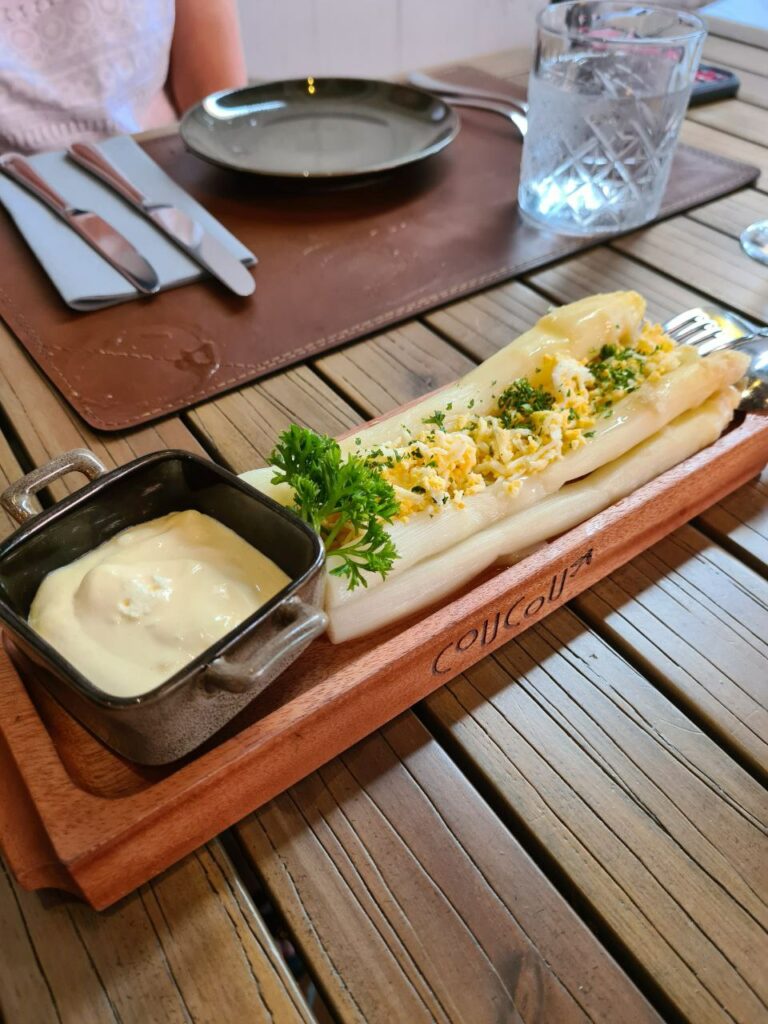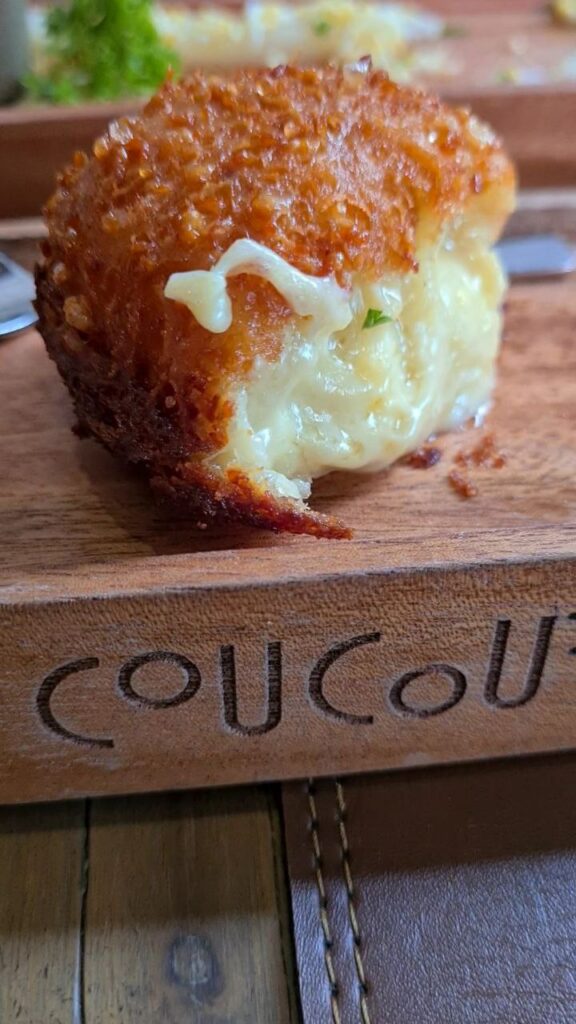 Swiss Fondue
One of the highlights of the meal was our excellent main course – the Fondue Moitié-Moitié – an original Swiss recipe of Gruyère AOP & Vacherin, at $35 per head (minimum 2 persons).  A serving for two was enough for five of us as we ordered other mains.  The fondue comes in a large cast iron pot which is lit up in front of you so that the cheese mix becomes hot and bubbly, and you dip your bread into it using long fondue forks.  You can also add on pickles, potatoes, or vegetables at $5 each to go with the fondue.
In addition to this, the other mains we chose were Rösti served with Veal Sausage and Onion Confit ($24) and Rösti Open-Burger with Beef Patty, Melted Swiss Raclette Cheese, Onion and Rucola ($32). Rösti is a typical Swiss dish consisting mainly of shredded potatoes which are sautéed or shallow-fried in a pan until they are a bit crispy. Both dishes were served in a pan and were very well cooked and presented.  The veal sausage and beef patties were excellent quality and really tasty.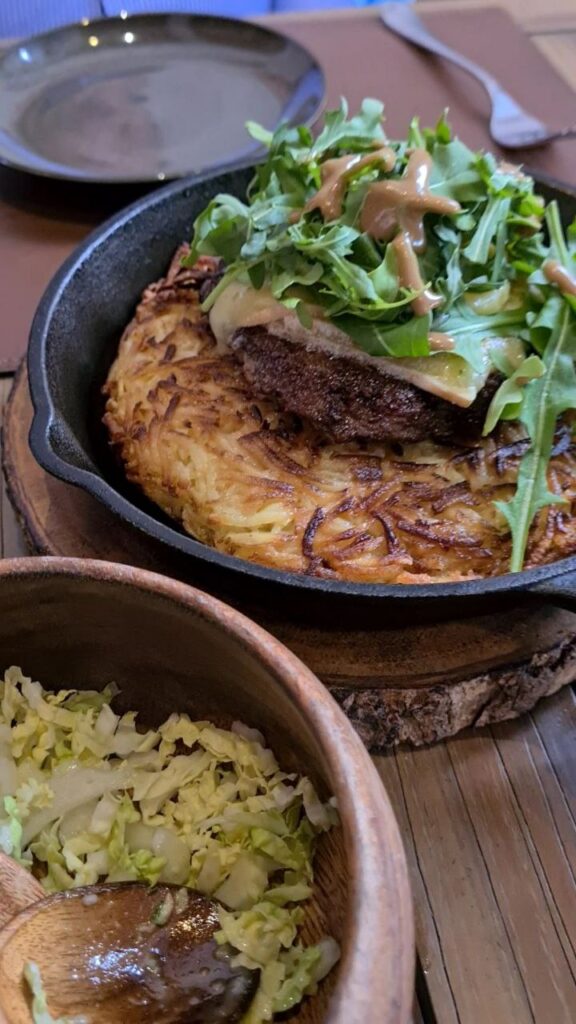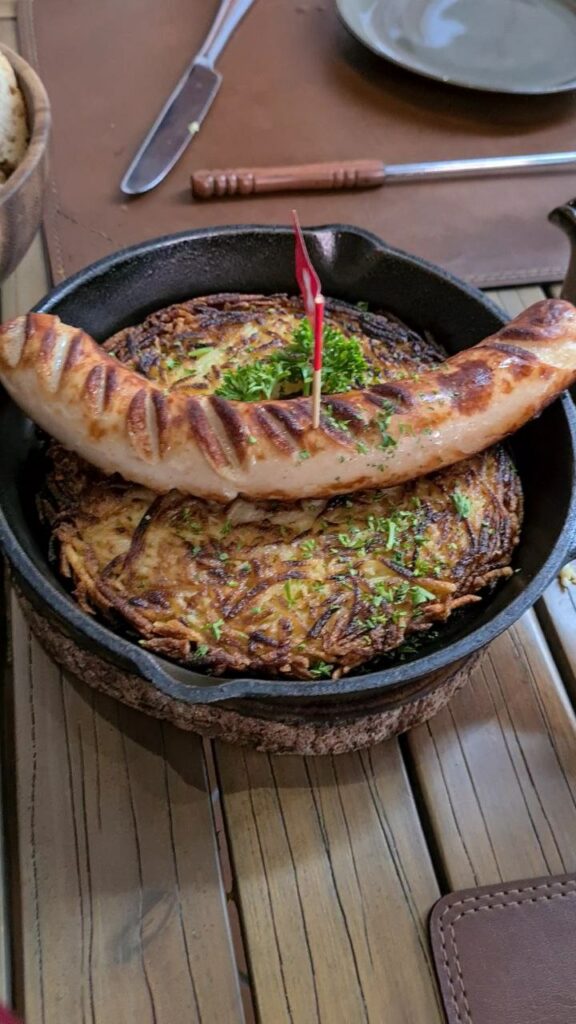 Dessert
Although we were already quite full, we were tempted by the desserts which we saw at other tables and were glad we ordered them.  Without a doubt, the highlight was the Meringue & Double Crème de la Gruyère – Swiss Meringues, Red Fruits, Gruyère Double Cream. This was a large serving and the double cream was really thick and delicious when combined with the fruit and meringues.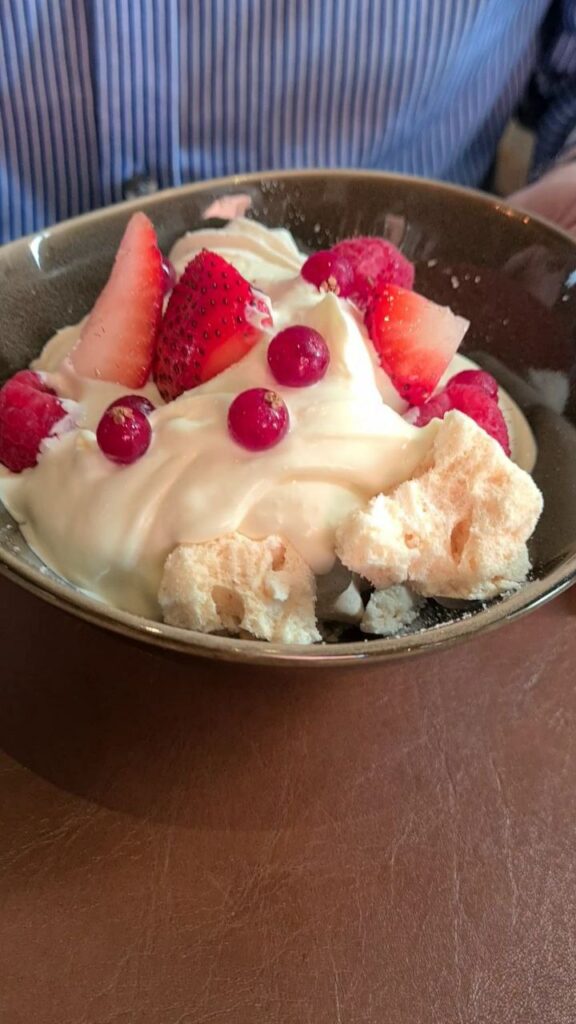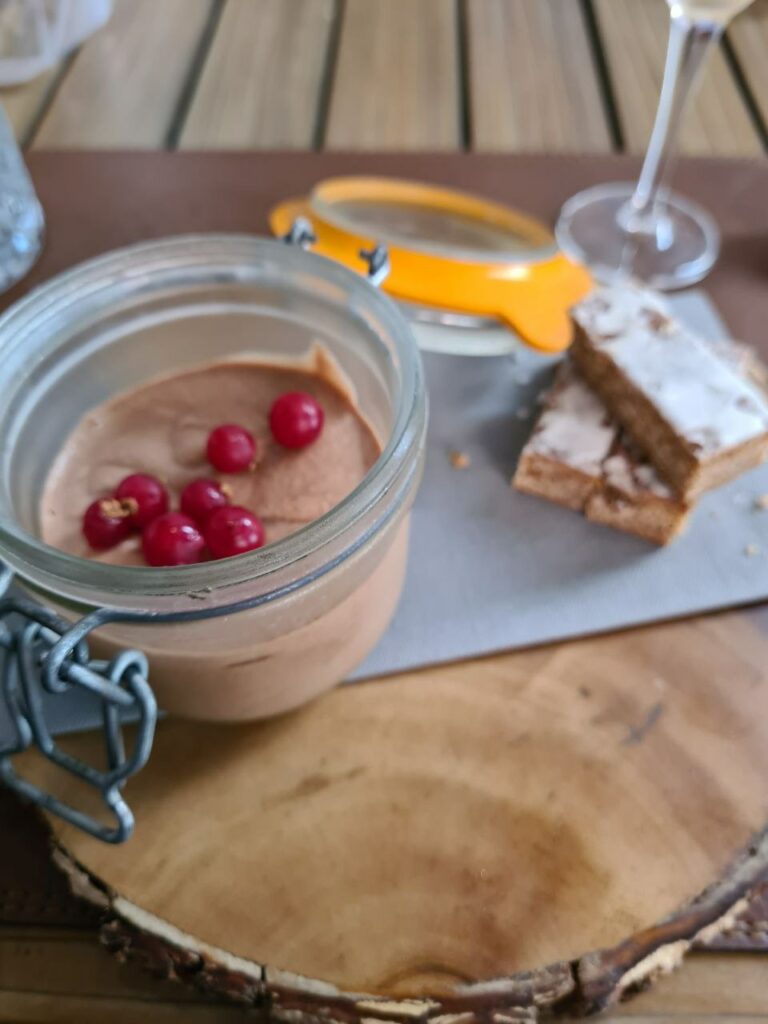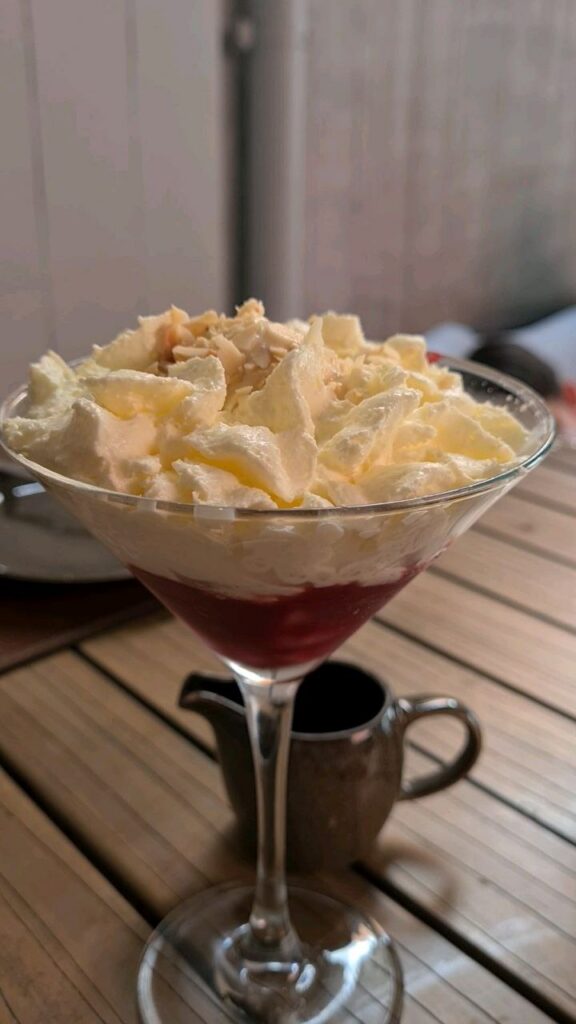 Overall: The service at Coucou is efficient and friendly and the food is authentic and of high quality. We thoroughly enjoyed our evening's visit to Switzerland and will definitely return again soon.
Favourite Dish: Definitely the fondue! A must try.
Price: $$$
P.S. There are also a large variety of wonderful and unusual (in Singapore) Swiss wines and organic cider to choose from.