Binomio is one of our favourite Spanish Tapas restaurants in Singapore. There is consistent good food, friendly service and a lively, contemporary atmosphere. The tables are also nicely spaced out.
There is both a casual tapas bar area as well as a restaurant area. The menu includes popular, all-time Spanish favourites as well as more modern versions of dishes prepared by chef Gonzalo Landin.
Starters
We order Seleccion de ibericos ($39) to start. This is a cold cuts platter, featuring "lomo", "salchichon", "chorizo", "jamon" and cheese, served with toasted bread and tomato puree. We had glasses of sherry to go with this. This was a simple and delicious – a perfect start to our meal.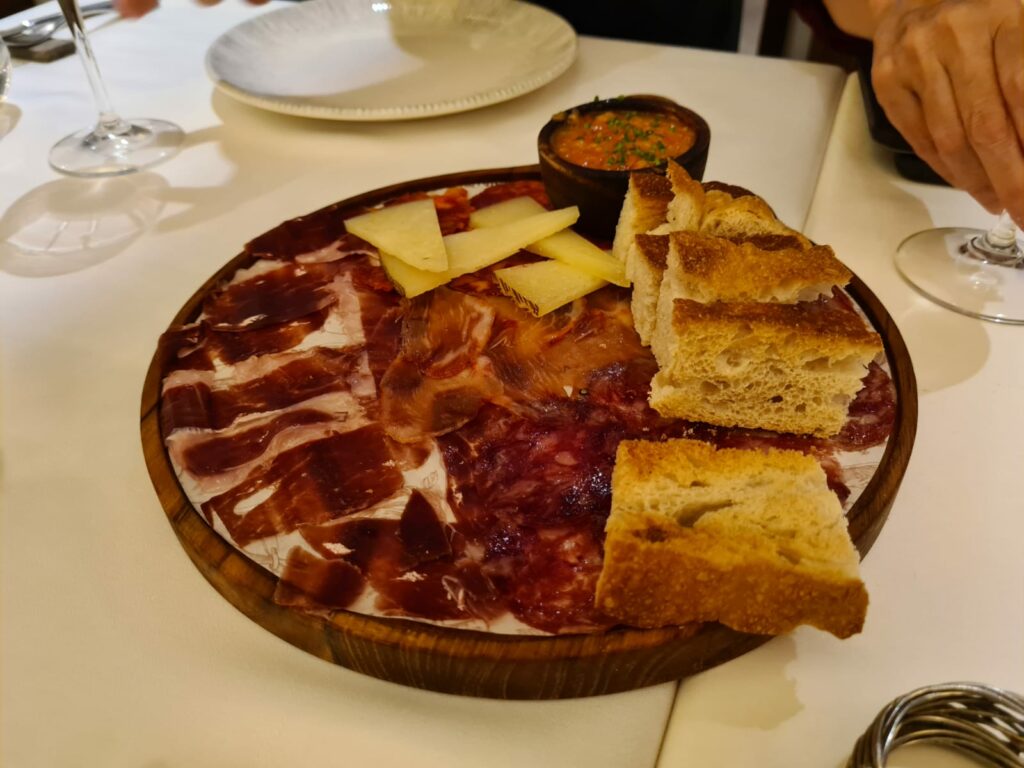 We then had tasty Croquetas de queso azul ($14) and Croquetas de setas ($14) – blue cheese croquettes and mushroom croquettes. Croquettes are a staple on Spanish tapas menus, and are quite difficult to prepare. There is no potato in them: a soft, creamy bechamel-like mix is coated in breadcrumbs and fried.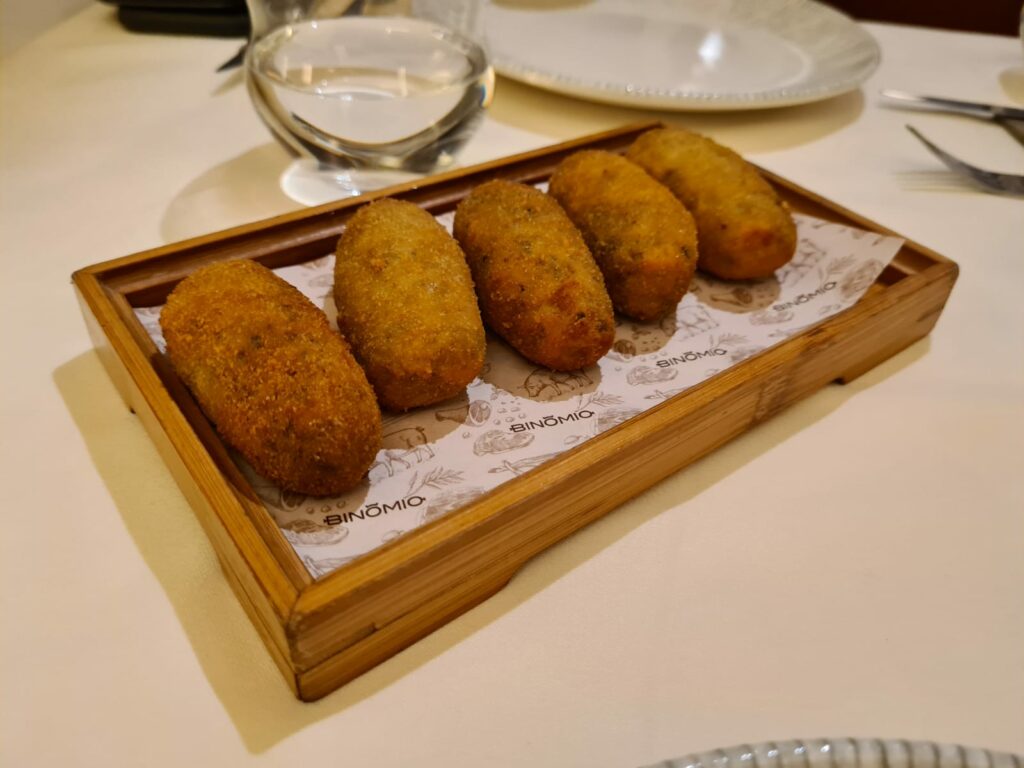 Seafood Tapas
The chef continued to wow us with the dishes from the seafood section: The first was Tallarines de sepia ($29), an unusual dish with grilled cuttlefish strips served with "sofrito" and veal vinaigrette.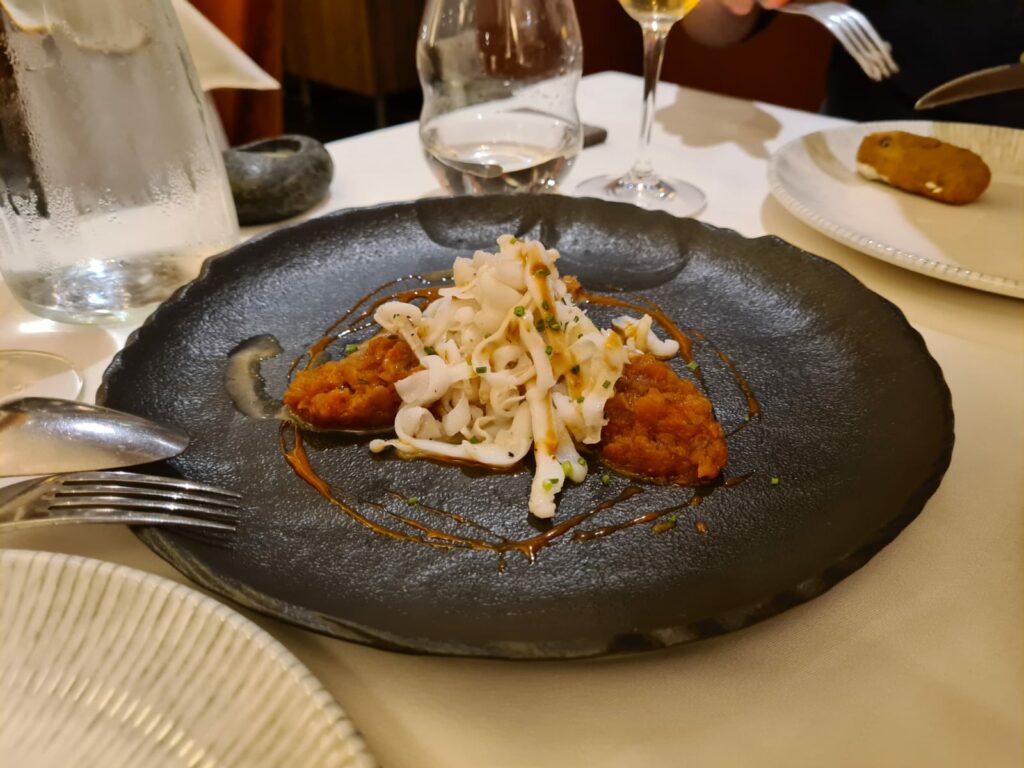 We also had Gambas al ajillo ($27) – Tiger prawns confit in olive oil and garlic, "ajillo" style and Navajas al pil pil ($29) – Grilled fresh razor clams with "pil pil" sauce. Each dish was unique and flavourful and the seafood was really sweet and fresh.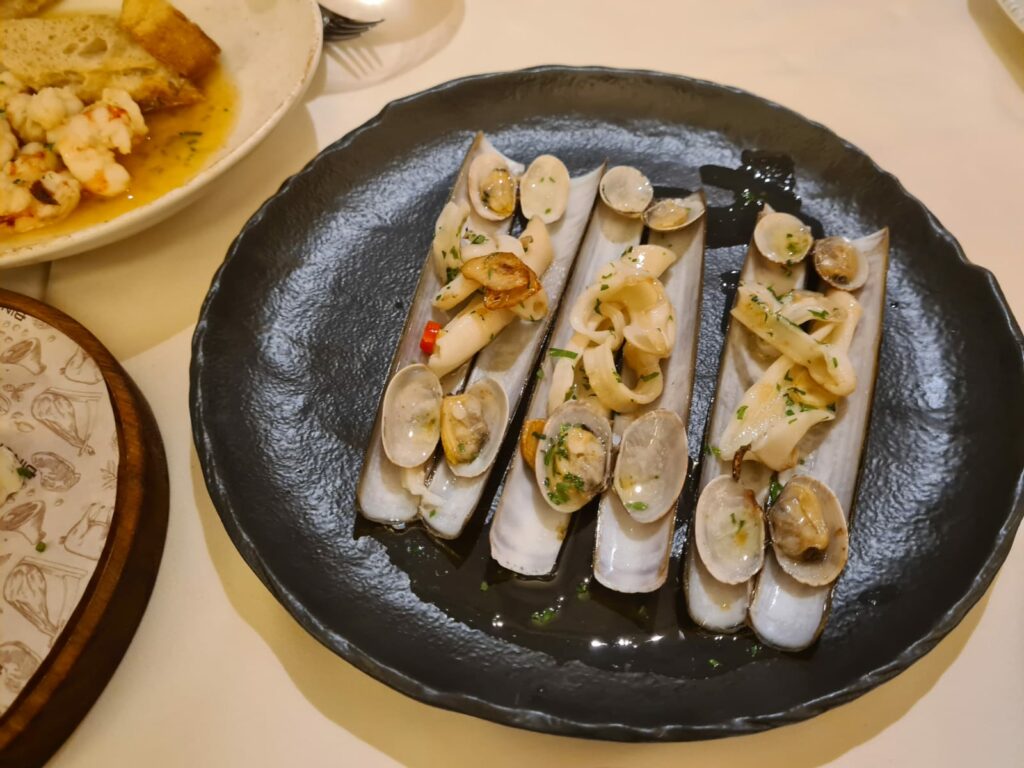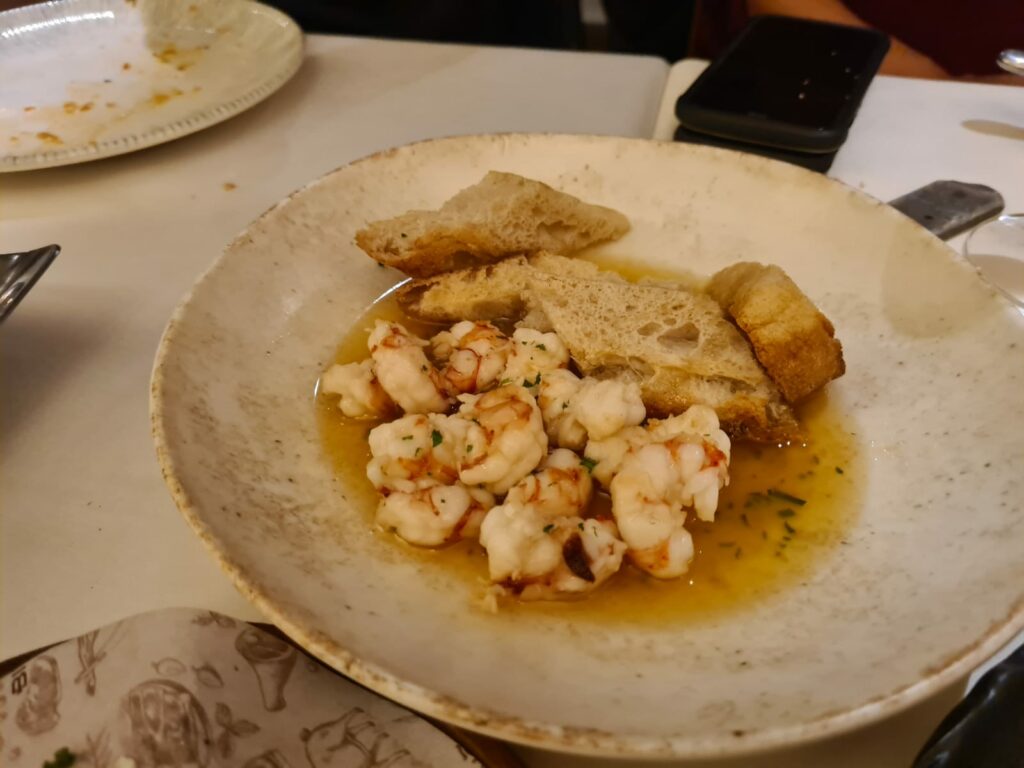 "Earth" Dishes Tapas
From the "Earth" section, we had Terrina de queso fresco ($24), a fresh cheese terrine with black truffles, chives, honey olive oil & toasted olive bread. This was unusual, lighter than expected and really good. We were not as keen on Chuletas de cerdo iberico ($32) – grilled Iberian pork chops with cider and honey gel and roasted cabbage as the pork is served pink and we asked for it to be cooked a bit more as we are a bit squeamish about undercooked pork, but apparently that is how it is done.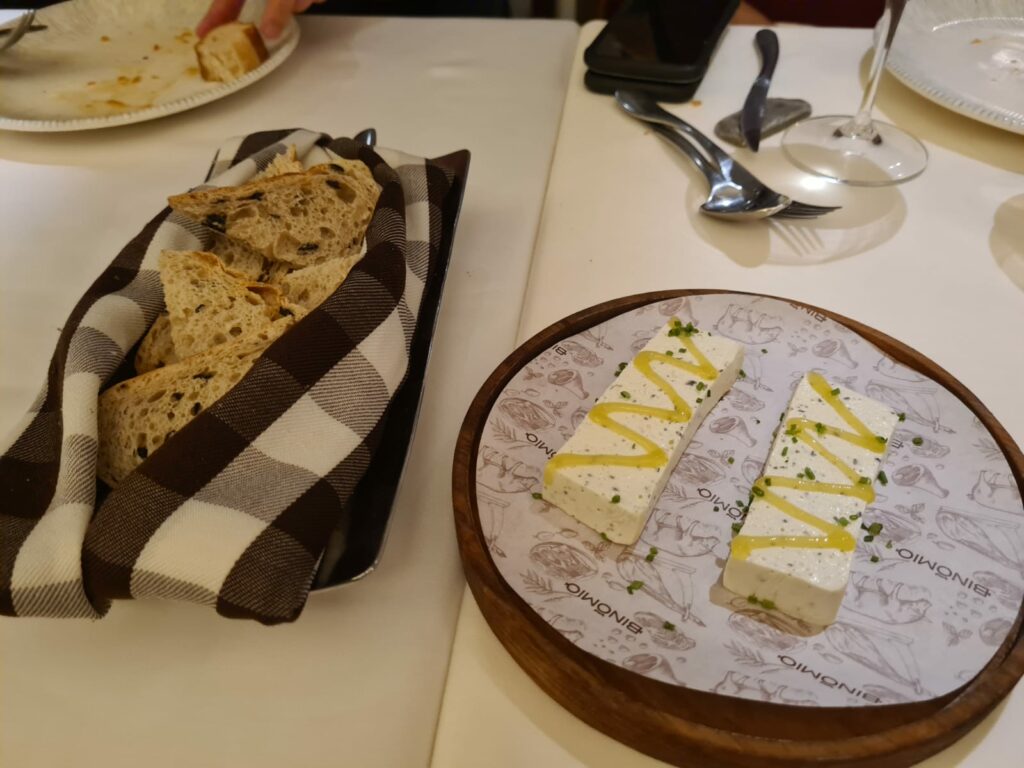 We also had Nido de huevos rotos ($28) a crispy fried potato nest, topped with soft egg, jamon & chorizo. This was well done and tasty, but very rich.
Paella
A range of paellas requiring 30 minutes preparation time are also available:
A classic chicken and seafood paella – Arroz mar y montaña ($69)
Squid ink rice with clam and calamari – Arroz negro ($70)
Lobster and clam paella – Arroz de Bogavante ($86)
Chorizo, fava beans, chick peas and pork paella – Arroz empedrado de Almeria ($70)
Dessert
To end our meal, we had a selection of mini Magnums (including prickly pear and olive oil!) on a bed of popping candy to share.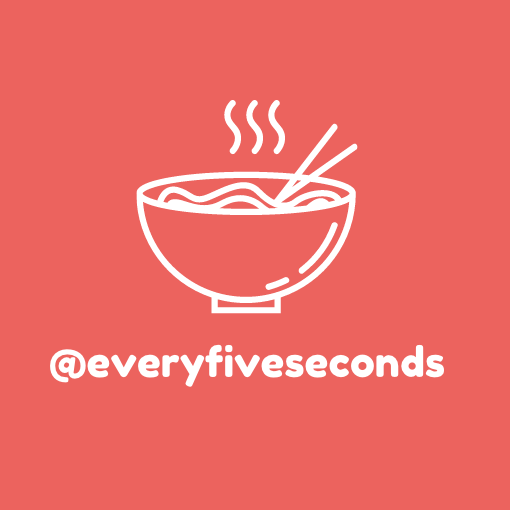 Overall: Binomio is a consistently good restaurant with a menu that changes at least four times a year depending on available seasonal ingredients, so it is somewhere you could go back to frequently to taste new inventive and delicious dishes.
Price: $$$
Favourite Dishes: Gambas al ajillo (tiger prawns) and Navajas al pil pil (razor clams)
It has an extensive wine and sherry menu which complements the dishes well.